The 2023 Subaru Love Promise Customer and Community Commitment Award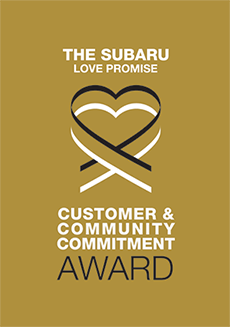 We've been nationally recognized for our dedication to our customers, our community, and the Subaru Love Promise.
We're honored to receive the 2023 Subaru Love Promise Customer and Community Commitment Award. This award nationally recognizes elite Subaru retailers who provide an exceptional customer experience at every interaction with Subaru. These retailers have also demonstrated an outstanding commitment to supporting passions and causes in their local communities in important areas such as the environment, community, health, education, and pets.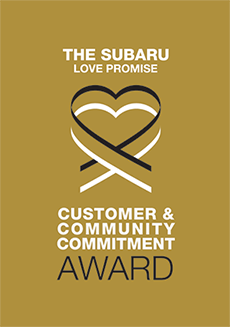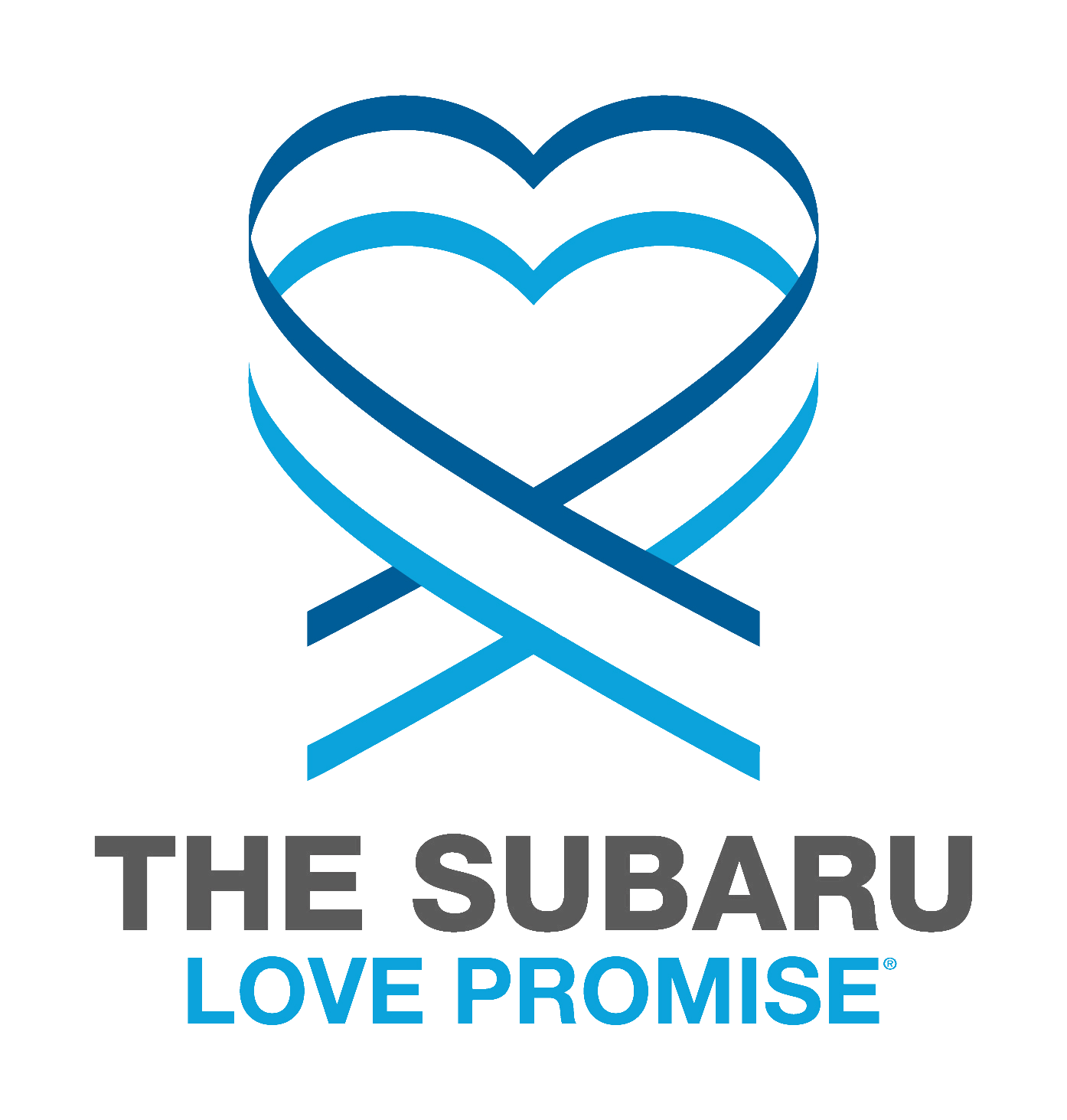 What is the Subaru Love Promise?
Subaru and our retailers believe in making the world a better place and the Subaru Love Promise is our vision of respecting all people. This is our commitment to show love and respect to our customers and to work to make a positive impact in the world.
How is Subaru By-The-Bay dedicated locally to the Love Promise?
Our Love Promise can be seen in various partnerships with local charities and non-profits. We're grateful for the opportunity, not only to be a part of our community, but to serve it as well.
Little Traverse Bay Humane Society, Charlevoix Area Humane Society
Lincoln elementary school, Petoskey Public Libary, Petoskey Education Foundation
Petoskey High School Sports
Love Promise Stories from Subaru By-The-Bay
Subaru and Subaru By-The-Bay believe in making a positive impact on the communities in which we live and work. We uphold that belief through our Love Promise Community Commitment. Every month, we select inspiring stories from customers and partners from around our area who strive to support our collective commitment and feature them here
Subaru Socks! - Ceara S
Subaru By-the-Bay in Petoskey very generously donated several boxes of socks to us! The Nehemiah Project serves those in homeless situations in Northern Michigan, and we often provide clothing to our guests. Subaru chose to supplement our mission by donating socks! We're grateful to the local community stepping up, and remembering our neighbors in need. We are a non-profit entirely funded by local donations, without government support. Thus, the local support really means a lot to us! We couldn't do what we do without you. Thank you, Subaru By-the-Bay!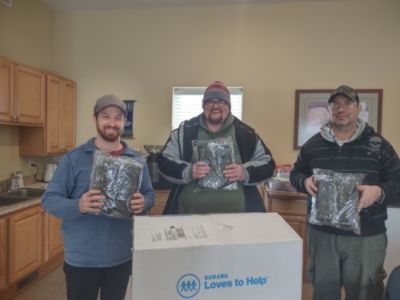 ---
CHARLEVOIX AREA COMMUNITY POOL THANKS SUBARU-BY-THE-BAY - Shari H
Ryan Bremmeyr's Subaru-By-The-Bay in Charlevoix, Michigan, has been an outstanding contributor and supporter of the Charlevoix Area Community Pool's non-profit fundraising efforts to continue the safety and fitness swim programs of which would not be able to flourish without their donations. Our Community Pool is the only 501c3 pool in our Northern Michigan area and is celebrating its 25th year of operation in 2023 with a Fundraising Aqua Silver Gala on June 28, 2023, at the Charlevoix Yacht Club's Event Center. We are excited to hear that Subaru-By-The-Bay has considered a partner sponsorship with the pool in 2024. They are a valued supporter of children's learn to swim programs, mental and physical disability rehabilitation programs as well as aqua fitness opportunities and swim programs for seniors. On a daily basis, there are many Subaru's in the parking lot at the pool and the Charlevoix Area Community Pool along with residents of our community appreciate their Subaru dealership in our Northern Michigan area. Ryan and his staff have been very professional in all transactions concerning the pool and we certainly appreciate all they have done not only for the Charlevoix Area Community Pool but also for the various other charities they support in our community. Thank you Ryan and Subaru-By-The-Bay!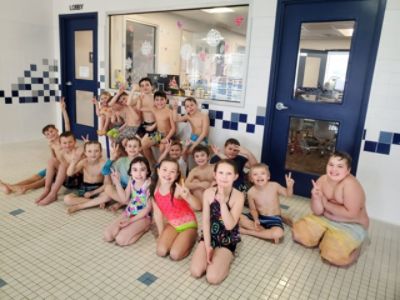 ---
Larry - Jessica E
Larry arrived at Little Traverse Bay Humane Society (LTBHS) in September 2021 from the Bahamas. Larry, a one-year-old Bohemian Potcake, arrived in the United States with a large group of other homeless Bohemian Potcake dogs. The dogs were brought to Michigan after a devastating hurricane had hit the Bahamas earlier that year. The dogs were then transported to various shelters throughout the state where they were soon placed for adoption. The four Bohemian Potcake dogs that arrived at our shelter part of this transport were all extremely shy as they had been living on the streets in the Bahamas. Despite this, they were all sweet and loving. Larry was definitely the most timid out of the entire group. We immediately set out to start working with Larry to help him acclimate to his new surroundings and become more comfortable around humans. Over the course of several months, Larry made much progress and became more comfortable with his caregivers. However, when it came time to meet new potential families, it was very difficult for him to open up and because of this, he was continually passed up. Eventually, all of the other dogs from the transport found loving homes, but Larry remained at the shelter. He was adopted once, but his new owners found him to be too reserved and promptly returned him. Larry had been at LTBHS over a year, and despite the long way he had come from when he arrived, there was little interest from potential adopters. Finally, one day in October, a woman arrived at LTBHS who was interested in Larry. She had noticed him online and he looked quite similar to her own dog, so she decided to stop by to meet him. The meet and greet went surprisingly well and she announced that she planned to adopt! It's been over a month now and Larry is doing great in his new home! He gets along well with his doggy sibling and has adjusted well. It may have taken Larry some extra time to find the right home, but it was well worth the wait! Thanks for your support, Subaru!
---
Lincoln Elementary - Jason L
Huge shout out to Ryan and his team at Subaru By the Bay for their continued support to Lincoln Elementary and the community of Petoskey! We appreciate all that you do for our students and staff. The supplies that they donated are items that we use each and every day. The love and support is truly felt.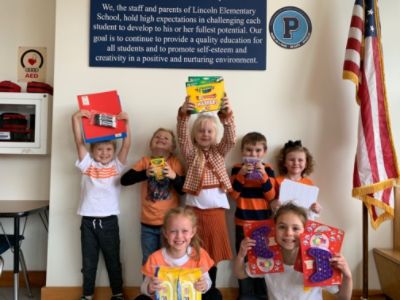 ---
Subaru by the Bay Supports Cancer Patients - Melissa M
Thank you to Subaru by the Bay for donating over 80 blankets to Karmanos Cancer Institute to bring comfort to patients undergoing Cancer treatment in Petoskey and Gaylord. For the past seven years Subaru by the Bay has donated over 560 blankets to help patients!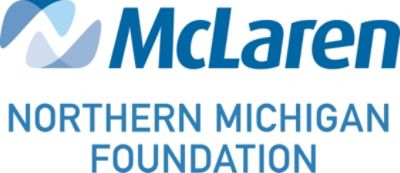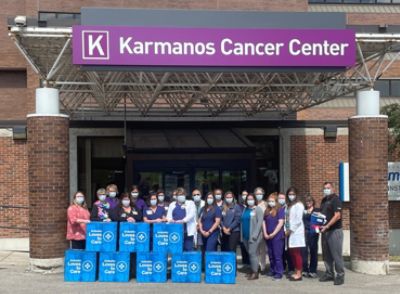 ---
Golf Fore Manna - The Manna Food Project - Carrie K
The "Golf Fore Manna" charity outing is Manna Food Project's largest fundraiser. Hosted by Boyne Highlands, the event raises around $70,000 each fall to help support daily operations. Manna Food Project (Manna), a 501(c) (3) non-profit organization, helps feed the hungry in Antrim, Charlevoix, and Emmet Counties. Over 250 committed volunteers, partnering with a staff of seven, work together to achieve our mission. Manna is a partner organization of the national Feeding America Food Bank Network. Manna operates a food bank (distribution center), a food rescue program, a weekly food pantry, and the "Food 4 Kids" backpack program. Manna also partners with community agencies and local businesses such as to host cooking classes, community dinners, and other events highlighting the importance of healthy, fresh food. We appreciate the hundreds of generous supporters sponsor and in kind donors that make Golf Fore Manna successful. Manna is so thankful for supporters like Subaru by the Bay. We wouldn't be successful without their support. Thanks for your support, Subaru!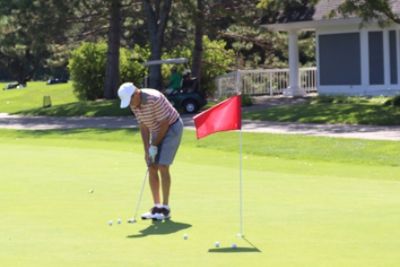 ---
Aggie - Jessica E
Many of the dogs we rescue arrive from other shelters or rescue groups. Often, the shelters they come from don't have the space or resources to care for them, and because of this, they are transported to Little Traverse Bay Humane Society. Aggie, an elderly dog who arrived at our shelter last winter from Detroit, was one of these dogs. Aggie had a number of medical issues she was dealing with including diabetes, mammary tumors, chronic dry eye, and limited hearing and vision. To manage her diabetes, and to ensure that she received the appropriate amount of insulin per day, we attached a continuous glucose monitor to her. This device was attached to her for two weeks to carefully measure glucose levels of insulin to give Aggie the best quality of life possible. She also received surgery on her mammary tumors and her other issues are being managed as well. We are so happy to report that Aggie recently found a wonderful, forever home. She is so much happier and more comfortable. We are thrilled for her, and truly believe that every animal deserves a loving home no matter their medical diagnosis. Thank you to Subaru by the Bay for helping to make stories like this possible and for giving them the second chance they deserve!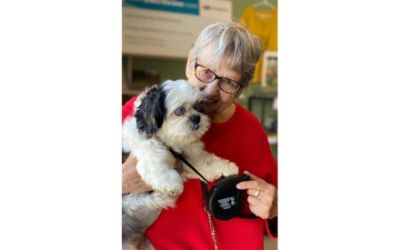 ---
Lewis - Jessica E
Lewis, a one-year-old cat, arrived at Little Traverse Bay Humane Society in need of immediate care. It was apparent that something was wrong with his leg, and upon further examination, we noticed that it was extremely mangled. We took him to our vet where we then found out it was broken in several places. Our veterinarian determined that the leg couldn't be saved and therefore, it was decided that his leg must be amputated. Even though losing a limb (especially a front leg) can be challenging for an animal, Lewis seemed to take it in stride, and with a lot of rest, recovery, and TLC, he healed completely. Lewis went on to find a loving home recently where he is given lots of care and attention every day. Despite missing a leg, his new owner said he does just as well as any of the other pets in the household. Lewis's owner provided us with this testimonial: "When I first encountered Lewis at the shelter, I was immediately drawn to him--he was handsome, vocal, friendly and sweet. When Kristen (LTBHS Foster Coordinator) told me he was to have a leg amputated four days hence, that only made him that much more special in my eyes. A second, longer visit with him the day before his surgery only confirmed that he was without a doubt the cat I had been looking and hoping for. Since bringing him home, he has been nothing but a joy to have around. It's been a truly special experience bonding with and caring for him over these past two weeks. As that bond grows deeper, so too does his strength, mobility and confidence. Every day, he finds new ways to make me smile and laugh, and his companionship has been a truly special gift. I am grateful to LTBHS for giving Lewis his new lease on life--I absolutely love him and now can't imagine life without him."-Bill Cattin, LTBHS Adopter We are extremely grateful to Subaru by the Bay for their continued support of our organization and helping happy endings like this come true. Because of their dedication to helping organizations in the community like ours, Lewis (and hundreds of homeless animals like him) are given a second chance at a long, happy life.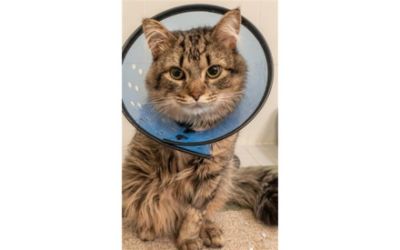 ---
2021 Petoskey Northmen Boys Golf Team - Chad L
The Petoskey Northmen Boys Golf Team would like to thank Ryan Bremmeyr and the team at Subaru by the Bay for their generous gift and support for the Boys golf team. Every year as expenses grow, more and more of the financial burden to play is placed on the kids and their families. The generous support from Subaru by the Bay reduces that burden and allows the kids to acquire new gear and attend competitive tournaments throughout the season. Thank you Subaru by the Bay, 2021 Petoskey Northmen Boys Golf Team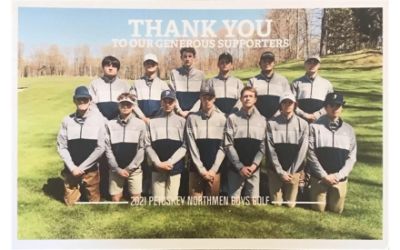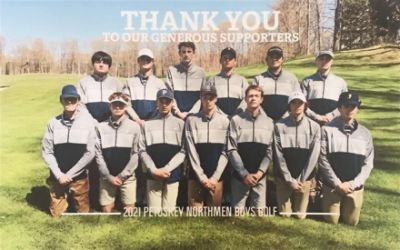 ---
Petoskey High School Boys Golf - Jim R
The great team at Subaru by the Bay once again supported the Petoskey High School Boys Golf Team! We couldn't support these young men without the wonderful support of our friends at Subaru by the Bay. Thank you for being such an important part of our community!
---